Why were you mistakenly imprisoned
The conflict: do I fly to Crete or do I prefer not to?
I could be on the plane in two weeks. For the first time since the beginning of 2020, a performance that seemed completely impossible to me for the whole of last year. I would never have got on a plane in the chaos of last year, and even in the first few months of this year, a long subway journey seemed threatening to me. I stuck to all the rules and was always the one who preferred to test myself once too often rather than once too seldom even before the rapid tests.
Now I booked a flight a few weeks ago and have been puzzling over it since the moment I clicked on the booking button. So much so that I now change my mind 20 times a day and have the feeling that, like everything last year, I'll just let this journey come to me until the last possible decision. But everything from the beginning.
The Corona vacation topic is very complex and, like everyone else, quickly provokes very emotional reactions in me.
So I condemned the Mallorca vacationers in March, who, just because it suddenly worked, flew to the island, stayed in hotels and did everything possible that you do on vacation - justified with the feeling, "easy to have to get out ", which each of us has felt for ages. While everyone else at home was locked down because the numbers just weren't going down, they were just going up. The conclusion was therefore obvious that such trips with full planes and hotels contribute to the fact that the numbers do not continue to fall.
On the other hand, I found trips last summer, such as my Italy road trip by car, which sometimes went to a remote holiday home, sometimes even to the hotel with the Corona concept at the time, relatively safe. The numbers were low, the lockdown ended, I felt relatively safe and took a voluntary Autobahn PCR test on the way back. In principle, it would not have occurred to me either last summer or in the next few weeks to condemn someone who drives to a remote holiday home - in the city, after all, a bus trip alone has a higher risk of infection.
So the question of the type of vacation plays a role in my opinion.
Individual tourism in remote places in nature seems to me to be almost as harmless as ever. And in case of doubt even better than meeting colleagues in the office or riding in full buses or trains.
So we come to the second big question: is it okay to fly right now? For a long time I would have answered: No. Until I knew what is currently necessary before you get on a plane: unlike on public transport or trains, you can only fly if you present a negative PCR test that must not be older than 48 hours. The risk of infection on the plane could actually be lower than in the supermarket. On the entire trip into seclusion, I would probably meet fewer people than in my neighborhood at home, where more and more people meet in groups. But the very idea of ​​a full airport and airplane - or even a train - still scares me, even when I know that they have all been tested.
Either way, there is of course still a risk on a trip - and the question of whether it is necessary.
Which brings us to the next consideration: Is it currently morally justifiable to take a vacation at all? While the numbers are still high, the intensive care units at their limit and the crisis has hardly ever been more serious. Not to mention the problems that Corona brings with it for society and each individual. It makes sense to speak of solidarity, as Fabienne does in this text. And yet I remain undecided whether it would really help everyone to avoid traveling in the near future. After all, it is not only large airlines, hotel chains and tourism groups that are suffering from the crisis, but also countless individual fates or entire regions.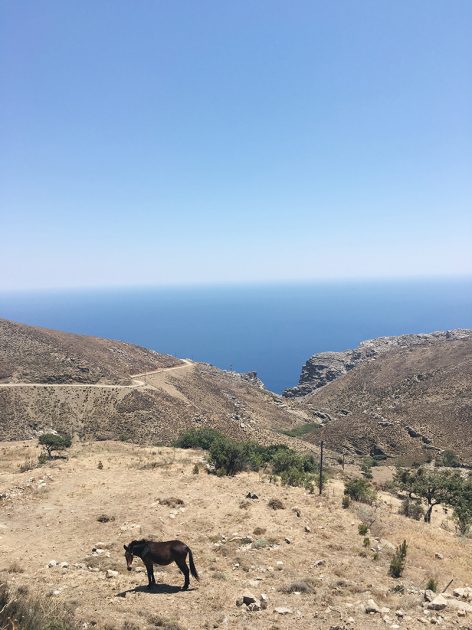 The trip I could make would not be to the hotel. I would sit in an airplane full of tested passengers, then get into a rental car and for the rest of the journey I would not meet anyone, except for a few sheep in the remote mountain village on Crete. The accommodation would not be a hotel, but a private house in the middle of nowhere. I would also have myself tested on site before my return flight, go into quarantine at home, and complete this with a PCR test. On the one hand, the risk of infection on this trip would be lower than in my everyday life in Munich. And yet I keep thinking to myself: You can and should just let it stay.
So there is still the issue of privilege and feelings that arise when one goes on vacation while the other loses relatives, maybe even sick themselves, lost their job, felt locked in at home for ages or simply mentally because of the hopelessness the corona crisis perish.
When you see travel content on social media at the moment, that's rightly so. As it always did without Corona, because traveling, free time and distant places have always been a privilege that not everyone has. To put them on display right now is definitely reprehensible, after all, the overall mood has never been more tense and sad. And the feeling of envy or fomo, which is inevitably caused by vacation photos on social media, we don't need to do to each other in the current situation - after all, everything is already exhausting enough.
The only thing that makes the sadness of the current situation even more unbearable is to see how others escape the whole thing - and by irresponsible handling of their trip drag the whole misery even more.
And yet, regardless of whether I can travel myself, I would allow everyone who has the opportunity, perhaps even already vaccinated, and who is really responsible for their trip, so that there is no increased risk of infection. Exactly, as I am also in favor of the fact that every vaccinated person should wholeheartedly do everything he or she wants - because even more renunciation does not help anyone for me personally. And I wish everyone to be able to make the best of their own individual situation.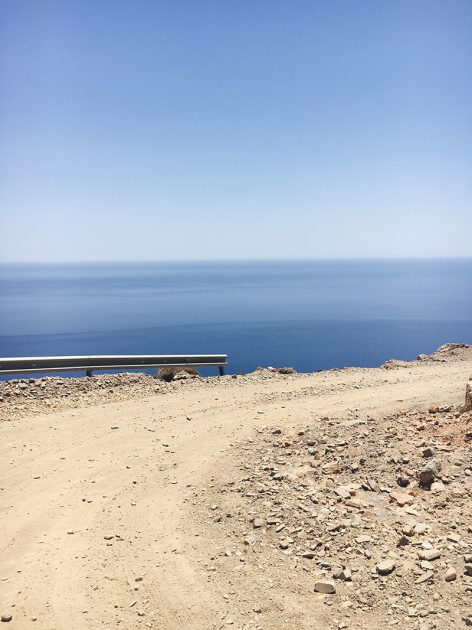 So I think every day about the flights I booked spontaneously with two friends, which I would let expire without blinking an eyelid, should I come to the conclusion that I don't want to take this vacation at the moment. And so far I just haven't come to a decision. If the trip were a few months later, in a more relaxed overall situation, with more people vaccinated and the numbers actually going down, I would probably opt for the trip. At the time of booking, I made up my mind to wait and see how the situation develops until mid-May. And so far I am undecided.
But because I am certainly not the only one who is currently or in the near future in this conflict of conscience, it is at least time to discuss the question: Is a well-considered individual vacation in which all necessary risk precautions are taken, reprehensible now and in the next weeks and months, or okay? Should the holiday season be canceled completely this year, or does it not help everyone in the end?
I look forward to your opinions - which may help me make a decision.