Why are Persian carpets so expensive 10,000
How do I sell a carpet?
Has my carpet become more valuable?
Carpets were and are gladly sold under the appropriate pretext of investment. This is only partially true. It cannot generally be said that real Persians maintain their worth or even become more valuable over time. In other words: not every Persian carpet has what it takes to be a museum piece. However, the long service life of several hundred years with domestic use enables at least a certain amount of value to be retained over a very long period of time. And that's definitely not what a couch can say about itself.
Similar carpets with different market prices
Even if the layman can judge new carpets well with a little knowledge, large price differences are often possible with old or even antique carpets, such as: with these two pieces from our range.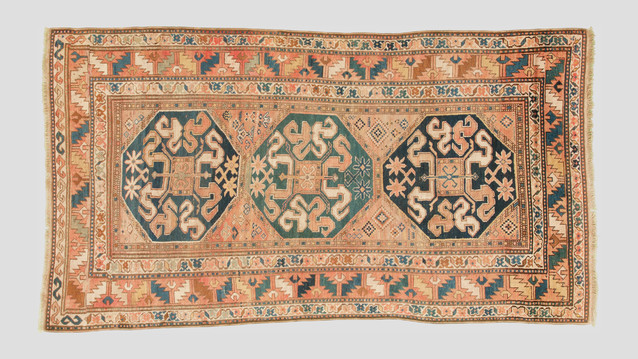 Here a gharebagh from the middle of the 19th century from family production in perfect condition. At an auction, an estimated value of around € 12,000 would be set here.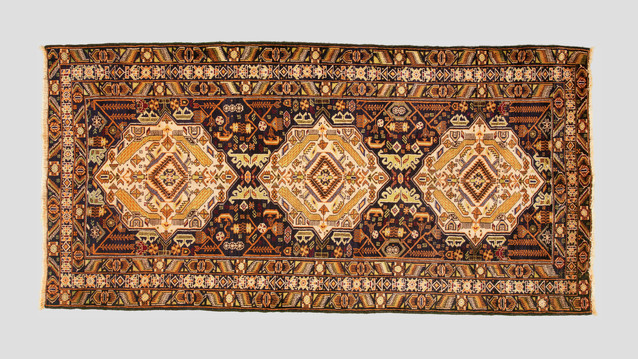 A quite handsome Baluch with hand-spun sheep's wool. New and produced for export in standardized production. Currently available from us for € 450.00.
Who would like to buy my rug?
If you as a private person want to sell your carpet at the supposed market value, you should take a look at the general conditions of the carpet market:
A carpet customer loves a wide range. For example, we currently offer around 10,000 carpets. Nevertheless, it happens again and again that after choosing a size, a color, a price range and a preferred origin, only a very manageable number or even not a single corresponding carpet is left over. In the case of a private sale, you are offering exactly ONE single carpet and want to find the buyer who wants exactly THIS carpet. A rather pessimistic prospect.

Above all, classic dealers with the shop around the corner, who have many thousands of carpets in stock, cover the high storage costs with the corresponding prices. Private customers like to orientate themselves on these sales prices and are disappointed by the comparatively low sums that can be achieved in the purchase. As a rule of thumb, you can assume that as a private person you can only get a third of the retail price for the same carpet.

Thus there are two non-mutually exclusive options for a sale: the offer via classified ads and auction platforms in search of private interested parties and the offer to local dealers. Carpet dealers in your area want to examine the carpet and you are well advised if you insist on at least a third of the price that the dealer will later achieve.
Is the oriental rug in front of my bed unique?
Unfortunately, we cannot change the market rules for private sales, but we will be happy to help you find out in a cheap and fast way what your needs are for your carpet and how much a dealer would charge for the good piece:
We offer an appraisal for a manageable € 49 per carpet. Our appraisal team researches your carpet and ensures that you do not have to trust the buyer's assessment when you offer it, but that you have already made a profound picture beforehand. Our service includes:
Processing by our valuation team with more than 25 years of experience with hand-knotted carpets
Preparation of expert reports within 24 hours
Free answers to further questions on your part
Certificate including material information, value and description in pdf format
You can find all further information about our appraisal service here: