What other foods are like a turducken
Gooducken, turduck with goose!
Happy New! Let's start with something delicious!
We had a gooducken on New Years Eve! This is the English version of a turducken!
So it is made with goose, duck and chicken instead of a turkey!

The greatest effort in a turduck is to cut the bones from the poultry. So I first watched a series of videos on YouTube about it. I'll show you roughly on the duck. Place the poultry on the belly and carefully cut down the ribs to the right and left of the backbone with a very sharp knife.
When all bones are removed, the goos duck is built. The goose lies on the bottom, on top of it the filling (fried in the pan beforehand, each poultry gets a different filling, there are no limits), then the duck, etc. Tie everything up well with food twine.
At 180 degrees and the lid closed, the goose duck can now be put in the grill or oven. The whole thing fits comfortably in a large roasting pan, the gooducken is a little smaller than the goose before, bones take up a lot of space!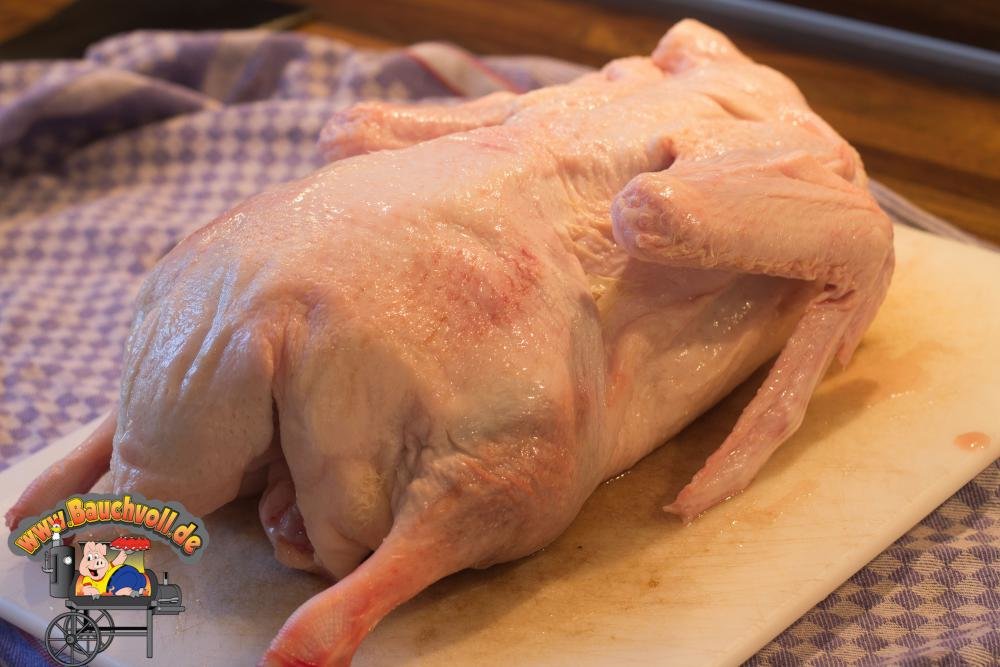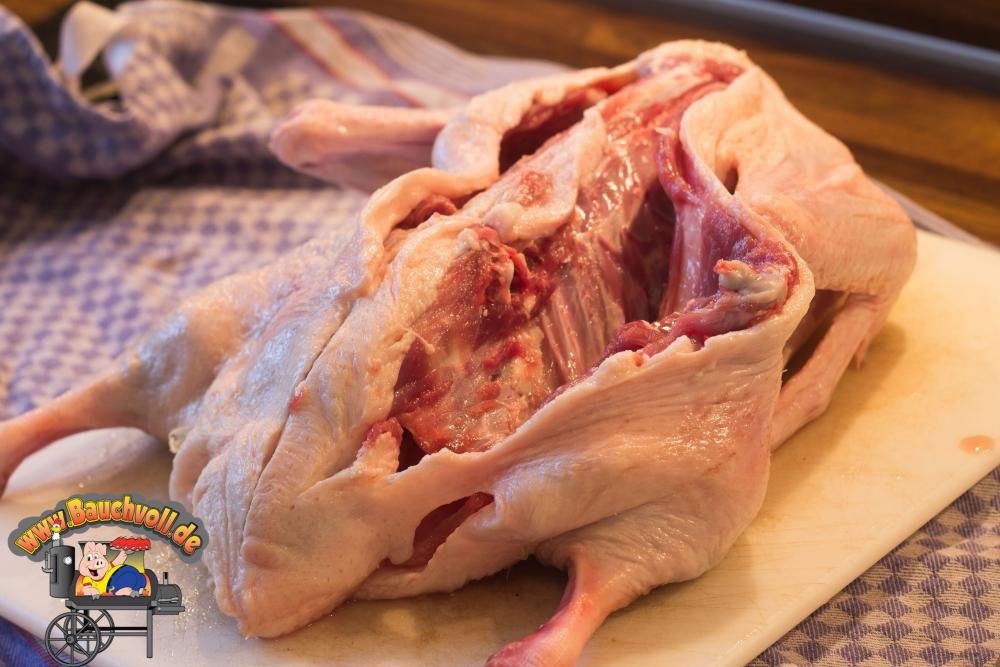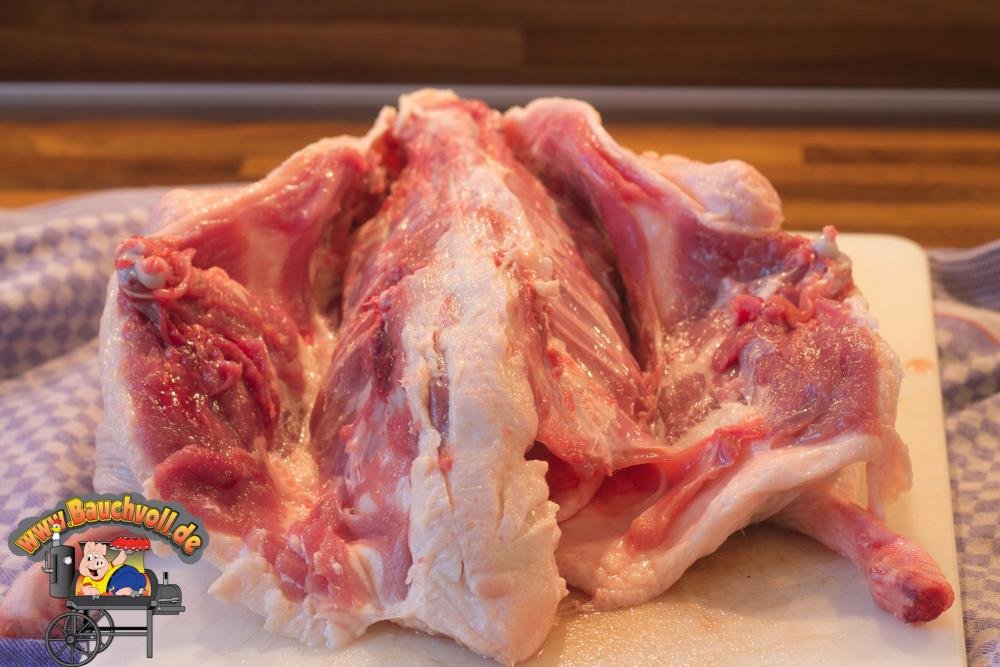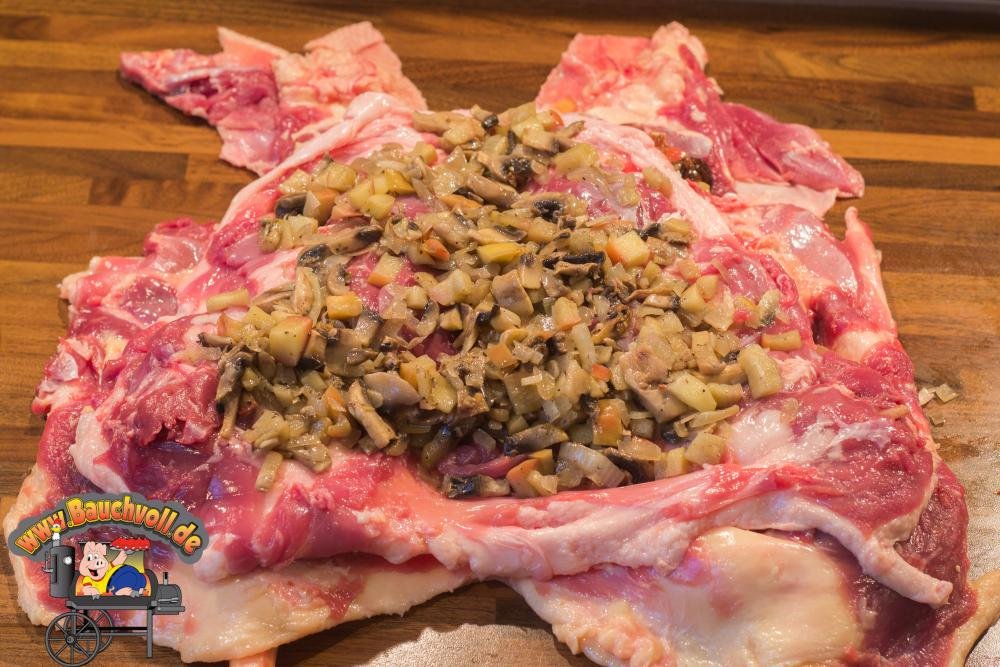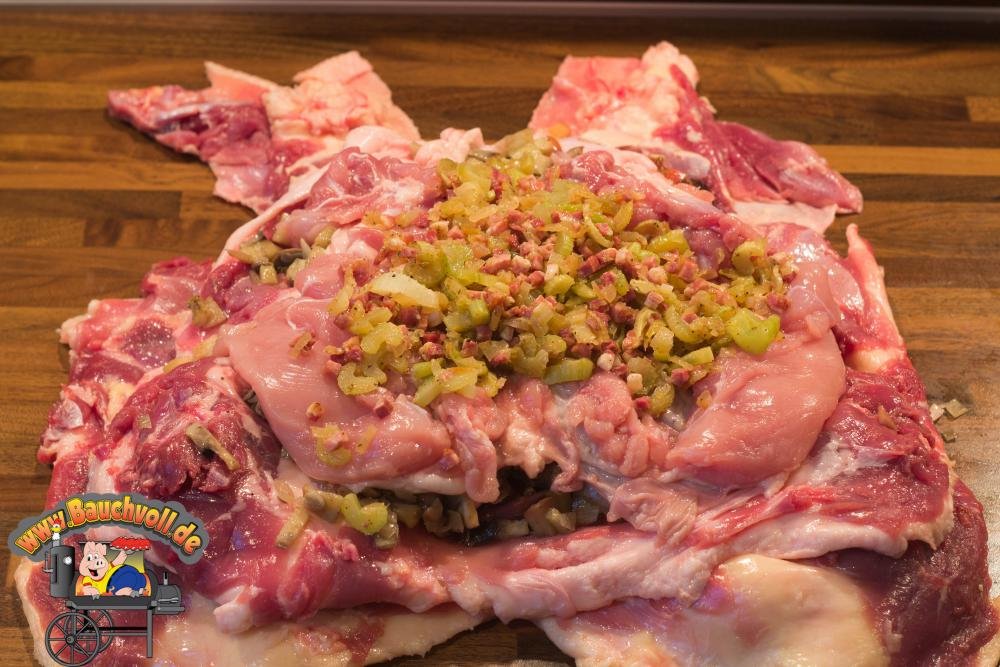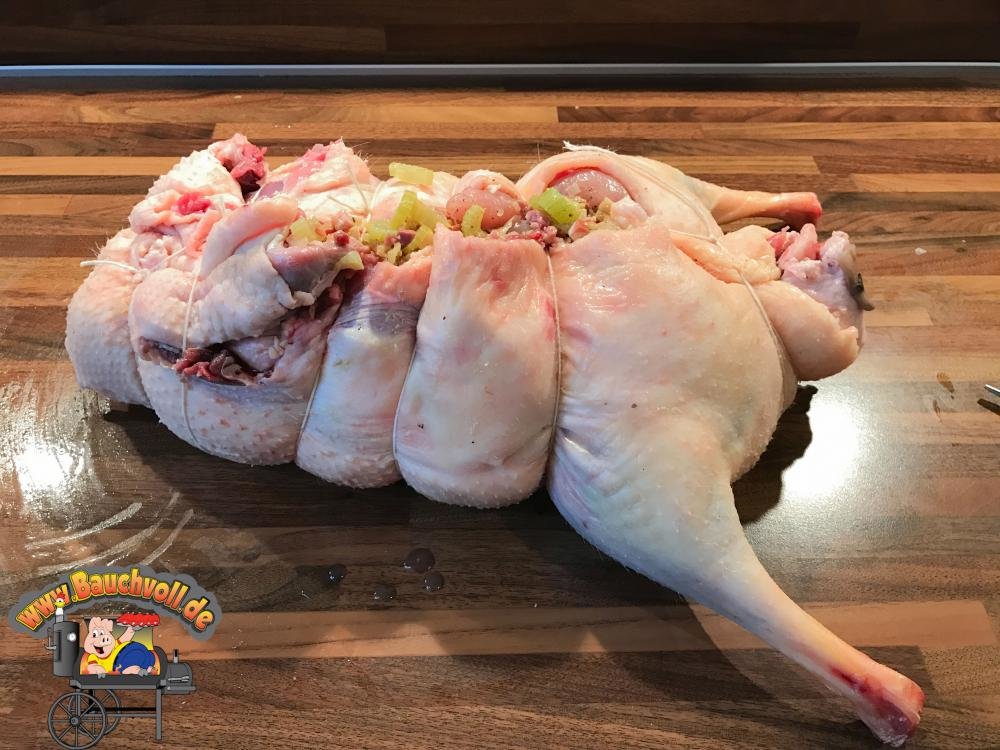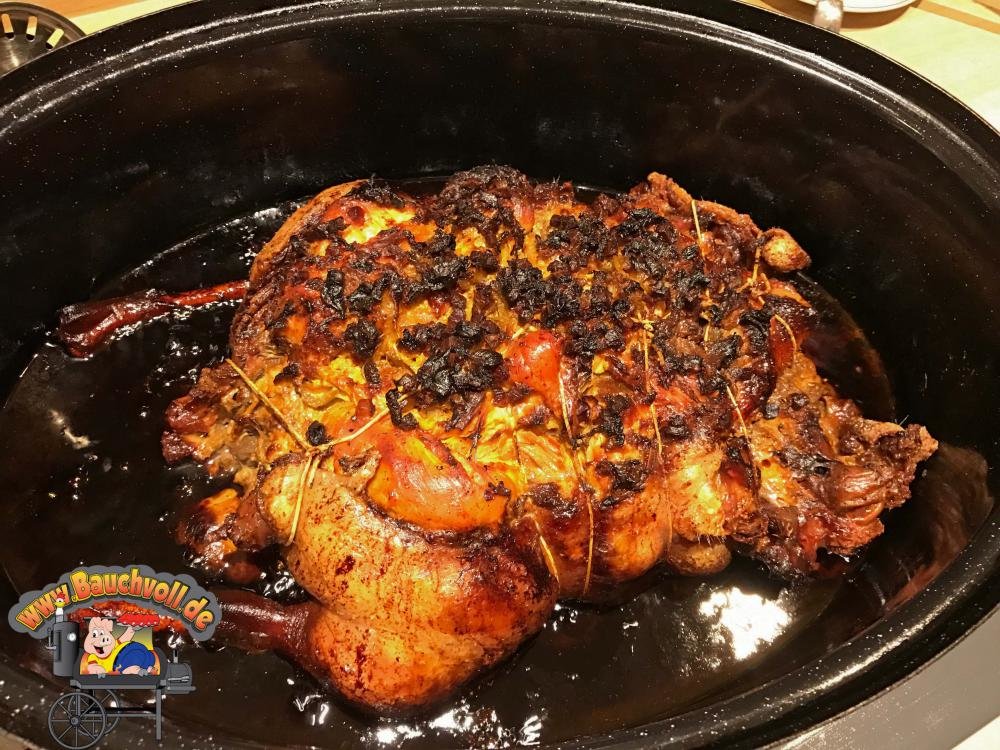 Ingredients:
1 goose (here 5.4 kg)
1 duck (here 2.5 kg)
1 chicken (here ça 1 kg)
2 pieces of apples
150g dried plums
3 pieces of celery
250g mushrooms
2 pieces of green onions
150g diced ham
2 cloves garlic After 5 hours the gooducken is ready and can be served. We had it in the oven for 6 hours, which was a bit too long. The roast was so tender and juicy that we didn't have to cut it anymore! It almost disintegrated in the roaster, we hardly got it to serve on a plate in one piece. We made a sauce from some of the fat that had leaked out, but this was hardly needed because only the chicken got a little dry from the long cooking time.
In terms of taste, the whole thing was awesome. The effort for such a duck was really worth it. The boning was really easier than I had imagined. After about an hour I finished with all 3 birds. There will definitely be a Gooducken again, perhaps as the original version with a turkey. However, using a goose has not proven to be a disadvantage!